The little things that make all the difference.
Round Wood Pagoda
NEW to hire. A bespoke and unique design, this round wood structure provides a beautiful focal point for any intimate area plus the additional surround seating makes for a great social space.
Pictured with optional flags.
Hire price: £650 (installation charge may also apply)
Shepherd Shelters
These charismatic shelters, made from ash, will keep the sun and rain off your guests.
Dimensions: 13ft x 13ft
Max hireable units: 5
Hire price: £150 per shelter (installation charge may also apply)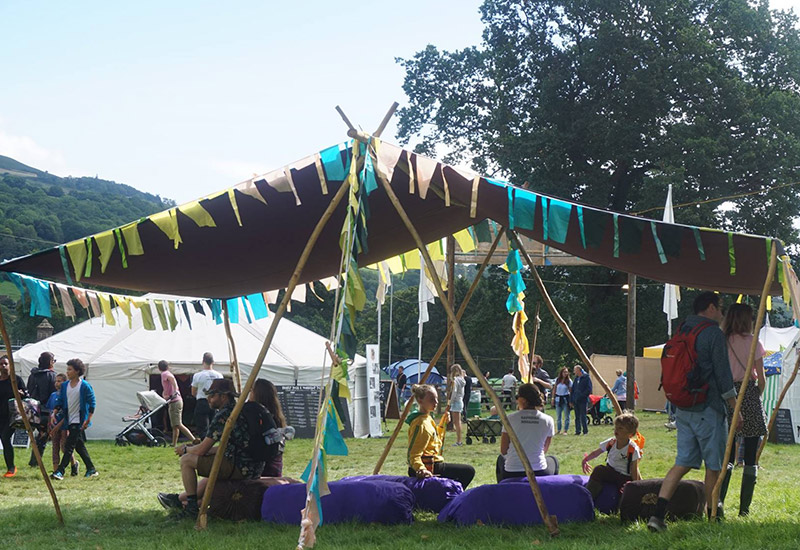 Hay Bale Socks
​An often overlooked need at events and festivals is seating. We like to make our seating areas practical but also beautiful, so people can enjoy their surroundings when eating, drinking or relaxing.
We make socks in flame retardant or non flame retardant material in many colours to match your overall look and feel for a festival site or venue.
Please contact us for further details.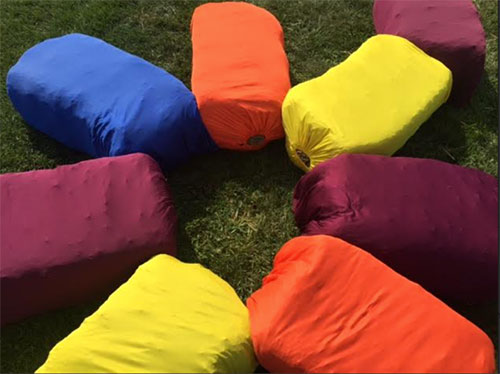 Wooden Flower Boxes
Our reclaimed wooden flower boxes are a great option to hold flowers at height in the field or inside a structure. They are designed to fit around the base of scaffolding poles, hiding the putlogs and swivel clamps. Very effective for both indoor and outdoor events.
Dimensions: 50cm x 50cm x 80cm
Max hireable units: 24
Hire price: £15 per box (excl. flowers, approx £60 to fill each box with potted plants)
Scaffolding Pole Socks
We all know that festivals are built with forests of scaffolding poles. To soften the festival landscape we have designed scaffolding pole socks. These are most commonly made with blue stretchy fabric so the poles disappear against the sky. Each pole sock has an additional smaller wider sock which covers the put lock and clamps giving it an important heath and safety feature too.
Purchase price: £6 for each Scaffolding Pole Sock Set