A bold, angular flag in primary colours.
I decided to use the sea bouys as inspiration for my masculine flag. The strong colours, angular lines and repetition make these flags look enormous and impressive. They are used to best effect on a ridge or lining a drive – straight lines show them off!
The flags are rectangular in shape and every flag has an identical cream and yellow section at the top which makes the flag 2m at it's widest point. They are then either blue, purple or red. These flags go on 6ft extension poles which in turn are installed on 21ft scaffolding poles!
Hover/tap to view colour schemes!
Colours are illustrative.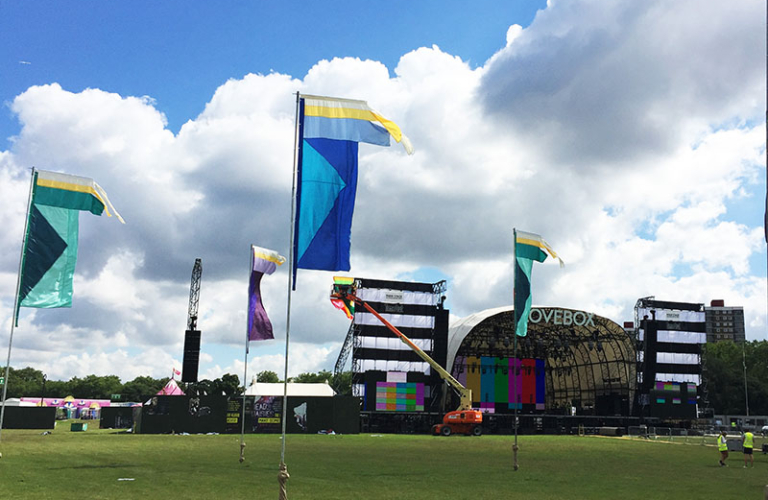 Flag overview
Height
8.2m
Width

(widest point)

2m
Installed height
8m
Flies without wind
Yes
Hire price*
£35 per flag
All measurements are approximate.
*Prices are exclusive of VAT at 20%. Delivery is not included.