The India flag range is all about travel and discovery.
With the India range I wanted something that moved beautifully whatever the wind. Aside from the rotational arm that holds up the main flag, there are multiple sections that move independently; really this is three flags in one!
These beautiful flags use different combinations of six colours; gold, peach, white, pink, green and yellow. Each flag is unique – there are two different flag shapes, oval and rectangular.
The flags are 5m long and 2.5m wide. They have rotating arms so the flag stays flying permanently even if there is no wind! These flags go on 6ft extension poles which in turn are installed on 21ft scaffolding poles.
Hover/tap to view colour schemes!
Colours are illustrative.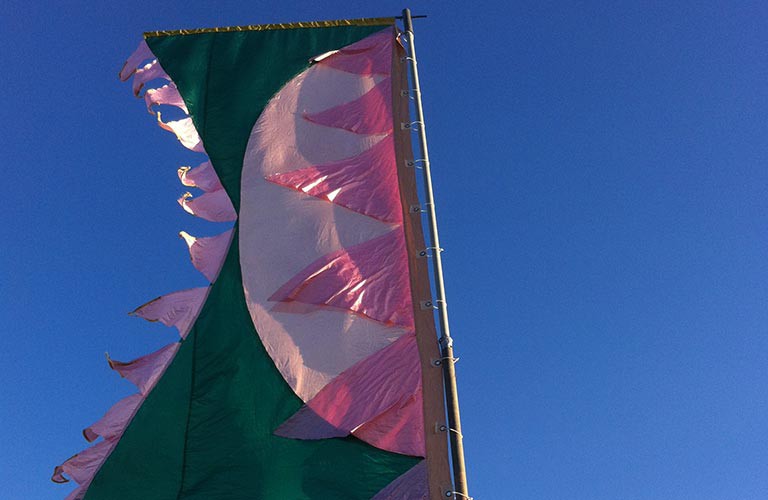 Flag overview
Height
5m
Width

(widest point)

2m
Installed height
8m
Flies without wind
Yes
Hire price*
£35 per flag
All measurements are approximate.
*Prices are exclusive of VAT at 20%. Delivery is not included.