1995
Noses to the grindstone
A&E met in freshers week at Leeds University; neither entirely captivated by their degrees in History and Georgraphy but very much by the university experience.
2007
Wedding bells!
A&E tied the knot 12 years after meeting. The wedding was Angeline's first opportunity to design an event; it gave her the confidence to volunteer for a festival designer.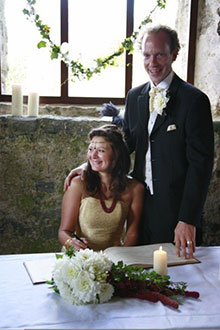 2008
Festival fever
Discovering festivals for the first time A&E volunteered in decor crews at festivals and realised that this was a life they enjoyed. Electric Picnic provided A&E the first opportunity to be part of a festival family.
2010
Welcome Seren!
Seren Gaea Kaill came into our world, born at home in Bristol she was a festival child from the beginning. Her first festival was Secret Garden Party at only 6 weeks old!
2011
Back to the grindstone
Angeline returned to University at Bath Spa to study Idea Material Object a BA (hons) in 3d design. She met some amazing people who would form the backbone of the A&E crew. Three years after first volunteering at Electric Picnic, A&E become a partnership and manage the decor team at Electric Picnic.
Lovely lantern
Tasked with developing a lantern for Forbidden Fruit Festival in Ireland A&E develop the Fuchsia lantern. A beautiful fabric lantern with lace inserts that moves with the wind and casts dancing light shadows on the ground.
2013
Our greatest adventure
A&E realise that event decor will become their greatest adventure. They take on areas at both Secret Garden Party and Wilderness Festival, alongside other UK festivals. Several flag ranges are developed and Angeline sister's wedding is decorated.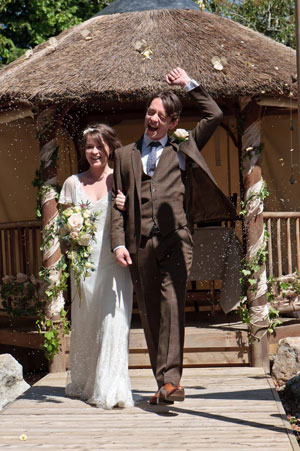 How much bunting?!
Secret Garden Party invite A&E to manage decor across the whole festival. We make 3 miles of bunting in our onsite workshop.
Brushing up
Angeline visits Eindhoven Design Festival with fellow IMO Design students to celebrate design and learn new techniques.
2014
Welcome Morlo!
Early in January, Morlo Ebyn Kaill arrived, born at home in Pembrokeshire; immediately adored by all that meet him.
Globe trotting
A year of travel followed as A&E were commissioned to decorate a venue at Snowbombing in Austria. After the season they took some time out in Costa Rica while their flags decorated Wonderfruit in Thailand at Christmas.
2015
Bringing home the flags
The Welsh Arts Council fund a regeneration project in Haverfordwest, Pembrokeshire called "The LAB", who ask A&E to work with primary schools to make flags for the town.
Into the Wilderness
A&E manage the decor across the whole Wilderness festival. Our onsite 70 strong decor team work tirelessly to create a truly beautiful event.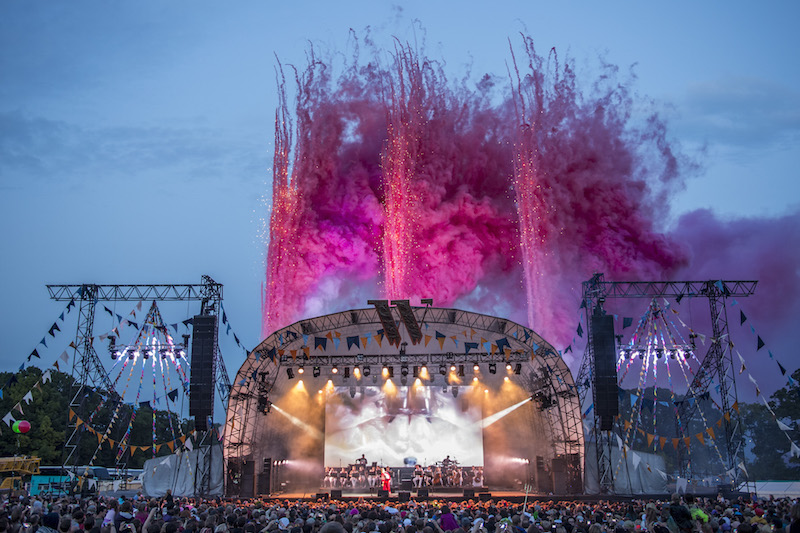 Bridget's Baby
Universal Studio, enchanted by Wilderness, ask A&E to build it again for the new Bridget Jones film.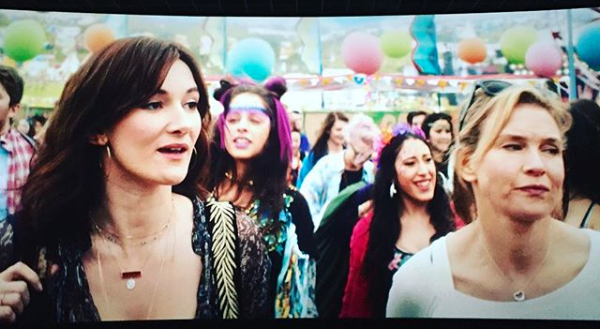 2016
Year of the main stage
In 2016 we built main stages for four major UK festivals: Lovebox, Wilderness, Leefest and FARR festival.
2017
The biggest flag
In 2017 we decided to up the ante and see how big we could get! Fat Stripes was the range that was launched as our biggest arena flag.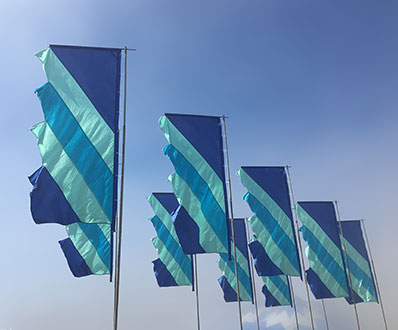 2018
Carfest
In 2018 we were asked to come on board to design all the décor – fabric, signage and sets for CARFEST's two shows.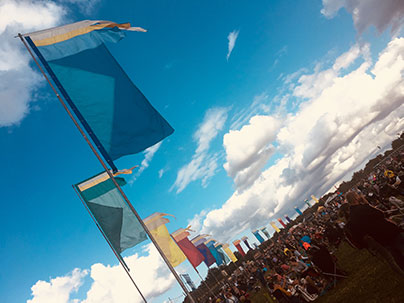 So that's the story so far, more to follow...