Our décor business began with our own wedding.
We create completely bespoke décor that suits you and your venue. Alternatively, our unique hireable items give your wedding something special. We can even run a workshop at your hen party!
Delightful wedding flag package

Colourful and easy to install, these flags will make your wedding come alive. Hire our beautiful flags to bring colour, movement and height to your wedding. Used outside, they need just a little breeze to get them fluttering. Using a simple telescopic pole and a ground anchor these flags can be installed into firm ground quickly and easily. They can be posted to you anywhere within the UK.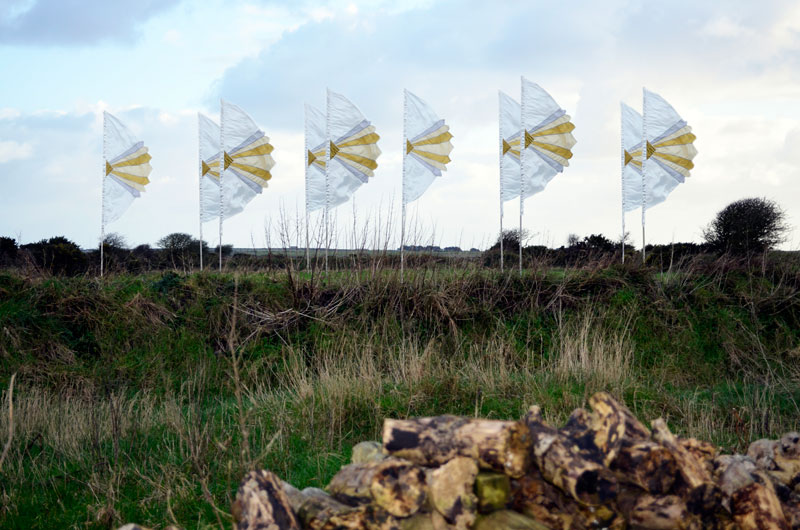 We provide almost everything you need to set up:
10 Sun Ray or Easy Breeze Flags
10 Telescopic flag poles
10 Ground anchors
Full installation instructions
All you need to add is a lump hammer, electrical tape, a little muscle and a light breeze.
Just £295
Inc. VAT (delivery not included)
Our entire range of decor is available for wedding hire. Simply get in touch and we'll tailor you a quote.
Don't just take our word…